Welcome
Announcements
May Update
Maki Birthday Giveaway
We held a giveaway for our tomato princess's birthday back in April, and you can view all the entries here! With 51 entries over the two weeks, it was our most popular giveaway to date~ The next one we'll have is for Nozomi, which will begin in late May.
LL Wikia Pilgrimage map
Out of interest, we began constructing our own Google Map listing out all the sites of interest in the Love Live! and Love Live! Sunshine!! projects. Unfortunately it's still in the process of being built; we've covered all of LL!SS!!'s locations but for Love Live!, it's better to refer to this JP map instead. Even if you're not heading there, it's pretty neat to surf the streets with Google Earth, so give it a whirl!
Koi ni Naritai AQUARIUM goes on sale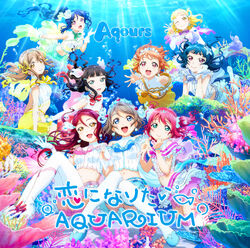 The long awaited 2nd single of Aqours makes its debut! For those who haven't seen its PV, do drop by its page, where you can also find all the drama tracks which have been subtitled by Daxing Dan! These are some great content so don't miss out~
New introduction video and key visual, main site update
Though this member introduction PV has no new content, it's a good recap of all the scenes we've seen in the single PVs so far~
They've also released a new key visual for the anime, featuring our girls along with nine white feathers. I'm sure we all know what those nine feathers symbolize. ;w; Let's hope they live up to, and carry on their seniors' legacies!
Meanwhile, the main website for Love Live! Sunshine!! has received an update, along with updated member profiles!
Aqours first anniversary
Though it may not seem so, it's actually already been a year since the Love Live! Sunshine!! project kicked off! Happy first anniversary, Aqours! To celebrate, Chika gets to be the cover girl for this month's Dengeki G's Magazine, which also comes with a large Aqours poster!
CYaRon! song previews
Following their 2nd single, the next release will be the sub-units! CYaRon! has a preview of their upcoming single here.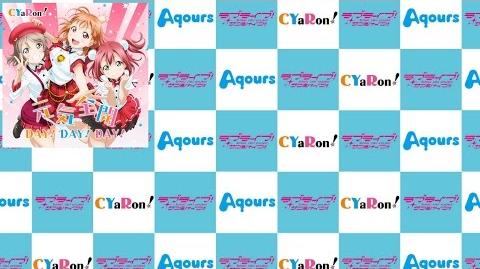 Maru's 4-koma Drop 5 Scanlated
Read the complete May Update here!
New translations of scans are up for Tsushima Yoshiko, Kurosawa Dia, and Sakurauchi Riko! There are new translations from last month's scans for each member of Aqours as well! You can check them on their pages, or alternatively check the LL! Wikia Twitter account's posts on the following links: Post 1, Post 2, Post 3.
That's all we have for now, see you next month!
SIF Updates
Global News
---
Love Live! School idol festival (JP Version) News
May 21, 2016
A massive update is planned for July 5, 2016!

Aqours is being formally added to SIF!

The members will be added to premium recruitment
There will also be a new main story for the Aqours cast!
These will be unlocked through assignments instead of rank.
The story and cards will all be full-voiced!!!
※Voices for the seal shop R cards will be added as well.

µ's and Aqours switching function!

On the live, story, and recruitment menus, a button will be added to switch between µ's and Aqours!
Not only will this affect what's shown on those menus, but it will also change the characters that show up on the login bonus and download screens!

A new SSR rarity!

A new rarity between SR and UR, SSR, will be introduced!
The card designs for all rarities will also be revamped!

Expert songs are being added to the normal songs! A new Master difficulty is being added!

The trophies you've obtained for the Expert songs will be carried over.
A difficulty above Expert, 「Master」, is being added!
The songs will be released as special songs, 4 per month!
※Currently, only µ's songs are planned.

A new 「School Idol Skill」 feature!

「School Idol Skills」 can be set to increase the stats and strengthen the skills of cards!
The higher rarity the card, the more skills can be set.
The number of skills that can be set can be increased through 「Special Lessons」!

Seals will be able to be used to awaken cards!

Even if you only have R seals, you can use them to awaken URs and SRs if you have enough of them.

The update schedule for each month will be changed as follows:

New cards will be added 4 times a month!

2 times for µ's, 2 times for Aqours

Events will alternate between µ's and Aqours

Each event will have 2 SRs instead as rewards

Songs will be added twice a month!

Mid-month for µs, end of month for Aqours
May 21, 2016
Love Live! School idol festival (JP) reached 16 million users on May 17, 2016!

For one week starting May 23, there will be a login bonus of one loveca stone per day (total of 7).
EVENT CORNER
May 19, 2016
Medley Festival Round 12 event will begin on May 20 at 4 PM and run until May 31 at 2 PM JST.

Event Mechanics below.
Rewards include SR Kousaka Honoka and R Miyama Satoko.
Additional notes:

Every song is chosen randomly.
If you play 2 songs and above, all songs will have the same attribute.
In playing 2 songs and above, the songs will not repeat.
There will be 8 songs in all difficulties for each attribute.
Event Mechanics
After selecting the number of songs and difficulty, the 『Festival』 will commence. If you are to play 2 songs and above, stamina and combo will be carried over. Rewards will not be obtained once you fail. In addition, possible acquisition of event points is decreased. (You may not be able to win any.)
『G』can be used to activate special effects called 『Arrange』 to contribute in the success of the live.
You may also get support from a friend or student for each song you play during Festival!
After the success of a Festival, you can get the event points based on the degree of difficulty and the number of songs you played. The number of event points is also affected by your score and combo, as well as the arrangement used.
The 3 rewards that can be obtained in Festival are: 『Gold, Silver, and Bronze』. Gold and Silver rewards can be obtained more easily on songs with higher difficulty.
---
Love Live! School idol festival (EN Version) News
May 16, 2016
Spring 2016 Major Update

To celebrate this occasion, Love Gems and a Scouting Ticket will be given away each day as a special login bonus for 7 days starting from Tuesday, May 17 UTC.
May 16, 2016
The app has been updated on Monday, May 16 UTC. The details of the update are as follows:

Goals

The Goals feature has been updated by merging the old Goals and Album Rewards. As with the previous version, the new Goals are completed automatically by meeting the requirements. In addition to regular Goals, there are Goals that trigger other Goals, and Goals that have time limits. Goals and Album Rewards you have already completed and the rewards you have received can be checked by going to the "Cleared" page in the Goals section. The progress you have made with the previous Goals and Album Rewards will be automatically transferred to the new Goals. When a song is unlocked by completing a Goal, all three difficulties, Easy, Normal, and Hard, of that song are unlocked at the same time.

Notes:

Goal requirements starts to count from the time when the Goals become available.
Some Hit Songs can be unlocked by completing several different Goals. If you unlock a Hit Song by completing a Goal, the Hit Song that was listed on the other Goals will be replaced with another Hit Song.
Most rewards, apart from the Titles and Wallpapers, are sent to your Present Box.
If a Goal requirement specifies a certain team, you must include all members of that unit.

Titles

Titles can be earned by completing certain Goals. You can select a Title from your collection and set it to your Profile. To view and set a Title, tap the Title you currently have on the top left corner of the Home screen, or go to Other, then Titles. "Otonokizaka" is set as a default Title.

Wallpapers

Wallpapers can be earned by completing certain Goals. You can select a wallpaper from you collection and set it as the background of the Home screen. To view and set your Wallpaper, go to Other, then Wallpapers. You will automatically receive some Wallpapers if you have already achieved the requirements before the update.

Stickers

You will now receive Stickers when you Remove or Practice with an R or above member: one Sticker for non-Idolized members, and two Stickers for Idolized members. There are three types of Stickers: Normal Stickers for R, Super Stickers for SR, and Ultra Stickers for UR. These Stickers can be exchanged for special members and items at the Sticker Shop.

Notes:

Special Practice does not give out Stickers.
The following special members will not give out Stickers:

Serial Code members
Sticker Shop members
Login Bonus members
Teachers, Alapacas, and Supporting members

Sticker Shop

Here you can exchange Stickers for special members and items, including some Serial Code members, UR members currently not in the Honor Student Scouting due to monthly lineup revisions, and Scouting Coupons. Some members and items in the Sticker Shop may have restrictions on how many times you can exchange them or have a specific availability period.

Notes:

N rarity members for not give out Stickers.
Available members and items may change periodically.
Members who are Removed or used as a Practice Partner will disappear and can't be returned.
If you have removed members or practiced with eligible members between 15 February 2016 and this update, we have sent you the Stickers you would have received with this change.

Home screen UI updates

The overall look has changed, but one major change is the "What's New" laptop icon. Tap the icon to access the latest notifications and updates.
You can also see your Title in the top left corner of the screen.

LP recovery functionality change

It is now possible to recover LP beyond your current max LP when you Rank Up or use Love Gems.

Other changes

Live Shows can be played even if players have the maximum number of Club Members.
Sent messages history can now be viewed.
Data for stories and Live songs can now be batch downloaded.
Other small fixes and adjustments.
EVENT CORNER
May 19, 2016
The new event, "Medley Festival Round 5", will run from 9:00 AM on May 20 to 8:00 AM on May 30 UTC.

Rewards include SR Yazawa Nico, and R Kyoko Sasahara.
Event Description

Select the number of songs you want to play between one to three, and then select a difficulty. The songs will be automatically selected.
Use Gs to add Special Effects to your festival. These give you additional bonus effects during the performances.
Your Friends or other students may come to support you before you start the medley. They can give you a boost as well.
You will receive Event Pts. for successfully completing a medley. The amount of Event Pts. you receive will vary depending on various factors, such as your final score, combos you managed to string, and Special Effects and support bonuses.
You can also receive Gold, Silver and Bronze rewards from the Medley Festival. You are more likely to receive Gold and Silver rewards for completing the Medley Festival on higher difficulties.

Additional Notes

Your Stamina and combo string will get carried over to the next song if you play more than one song.
If you fail to complete a medley, you will not receive the completion rewards and receive little or no Event Pts.

Event Songs

Selected randomly every time you play.
If you play more than one song, all consecutive songs will be of the same attribute as the first song.
If you play more than one song, the same songs will not be repeated for the duration of that medley session.
There are eight different songs per attribute on each difficulty levels (EXPERT songs are slightly different).
Featured Article
Koi ni Naritai AQUARIUM
Koi ni Naritai AQUARIUM (

恋になりたいAQUARIUM

lit. I Want To Fall In Love AQUARIUM

?

) is Aqours' second single. It was released on April 27th, 2016 on both a CD and Blu-ray disc or DVD.



Featured Video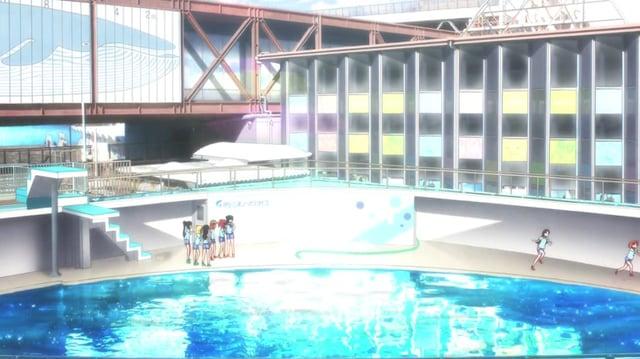 Love Live! Sunshine!!
Koi ni Naritai AQUARIUM
Social Media
Affiliates
Poll
Poll Edition: May 4, 2016 - May 31, 2016
You can watch Aqours' subbed Radio Dramas here!
We've had lots of content for Love Live! Sunshine!! after a year, and we now have our first Aqours Radio Dramas! Which year's dynamics do you like most?
No sub-poll for this month!
The older polls can be found here.
Main Page ver 3.1.1, last edit by Ethrundr on 11:53, August 19, 2013 (UTC).