Home
Talk

0
189pages on
this wiki
Welcome
Announcements
Movie and µ's Fan Meeting Tour on 2015 Announced
At the end of Season 2's Episode 13, there was an announcement regarding Love Live!'s 5th Anniversary Project. The first announcement confirmed a movie and second announcement is about μ's Fan Meeting Tour 2015. For more information, check this thread.
Banzai!
⋆Ragnarok6354⋆ 04:11, July 2, 2014 (UTC)
Featured Article
μ's
μ's (pronounced "Muse") is a school idol group in the Love Live! School Idol Project anime. They're the school idol group of Otonokizaka High School. The group consists of nine members and was initially formed with the purpose of preventing their school from closing.



Featured Video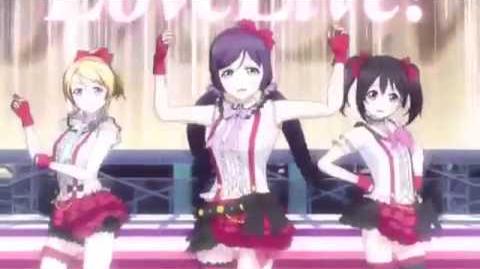 Love Live! School Idol Project First Season Opening and Second Season Encore
Bokura wa Ima no Naka de
Main Page ver 3.1.1, last edit by Ethrundr on 11:53, August 19, 2013 (UTC).